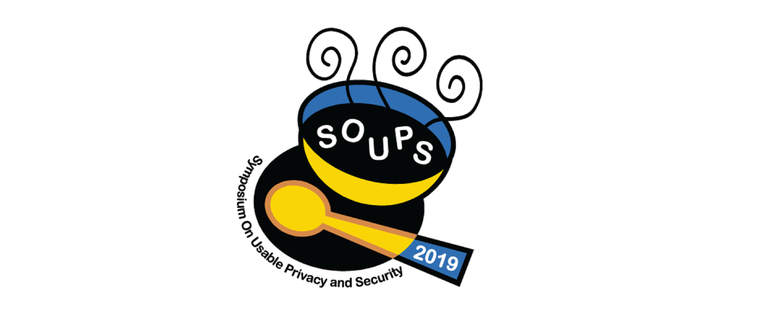 Contributions to SOUPS 2019
20 July 2019
The paper "Communicating Device Confidence Level and Upcoming Re-Authentications in Continuous Authentication Systems on Mobile Devices" examines strategies to deal with the need for re-authentication in biometric systems.
The article "Exploring Intentional Behaviour Modifications for Password Typing on Mobile Touchscreen Devices" examines how people are able to imitate the typing behavior of other people. This allows a better understanding of mimicry attacks and the ability to consciously change one's behavior in certain situations.
The poster "Hidden in Plain Sight" presents a concept for an authentication mechanism whose password can be reconstructed from elements on the unlock screen of a smartphone.
Papers
| | | |
| --- | --- | --- |
| | Lukas Mecke, Daniel Buschek, Mathias Kiermeier, Sarah Prange and Florian Alt. Exploring Intentional Behaviour Modifications for Password Typing on Mobile Touchscreen Devices. In Fifteenth Symposium on Usable Privacy and Security (SOUPS 2019). USENIX Association, Santa Clara, CA. [Download Bibtex] [Video of the Presentation] |   |
| | Lukas Mecke, Sarah Delgado Rodriguez, Daniel Buschek, Sarah Prange and Florian Alt. Communicating Device Confidence Level and Upcoming Re-Authentications in Continuous Authentication Systems on Mobile Devices. In Fifteenth Symposium on Usable Privacy and Security (SOUPS 2019). USENIX Association, Santa Clara, CA. [Download Bibtex] [Video of the Presentation] |   |