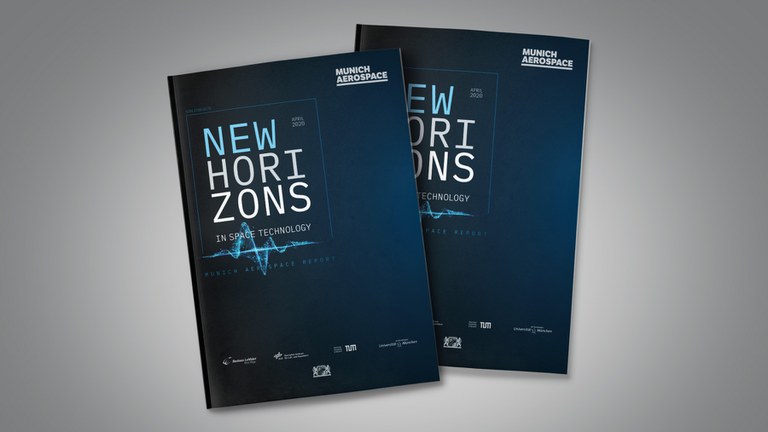 First Munich Aerospace Report from Space Valley Published
4 May 2020
Scientists at the SPACE research center have made a decisive contribution to the first Munich Aerospace Report.
This "space valley" publication is the first in a unique series of publications which presents the broad range of current space research in this region and at the same time makes research findings available to the general public. In addition, it demonstrates the great potential of new applications and technologies. It is not limited to aerospace and includes, for example, information about autonomous driving, which is based on space technology.
Professor Förstner and Professor Knopp of the SPACE research center, the emeritus professors Hein and Häusler and Dr. Thomas Andert, members of the CODE research institute, and UniBw M alumnus and ex-astronaut Thomas Reiter also contributed impressive articles to the report. The subjects covered by the report are diverse and range from manned space travel and earth observation to NewSpace, communication, navigation, and cyber security.
Munich Aerospace is a Bavarian aerospace innovation network and, at the same time, an interface between science, industry and politics. It is a non-profit association founded by the Technical University of Munich, the German Aerospace Center, UniBw M and Bauhaus Luftfahrt. Its goal is to strengthen the role of the Munich region as an important, internationally recognized center of space research.
---
The report can be downloaded at the Munich Aerospace website. https://www.munich-aerospace.de/de/
---
Lead image: © Munich Aerospace | Aleksandr_Samochernyi/Freepik