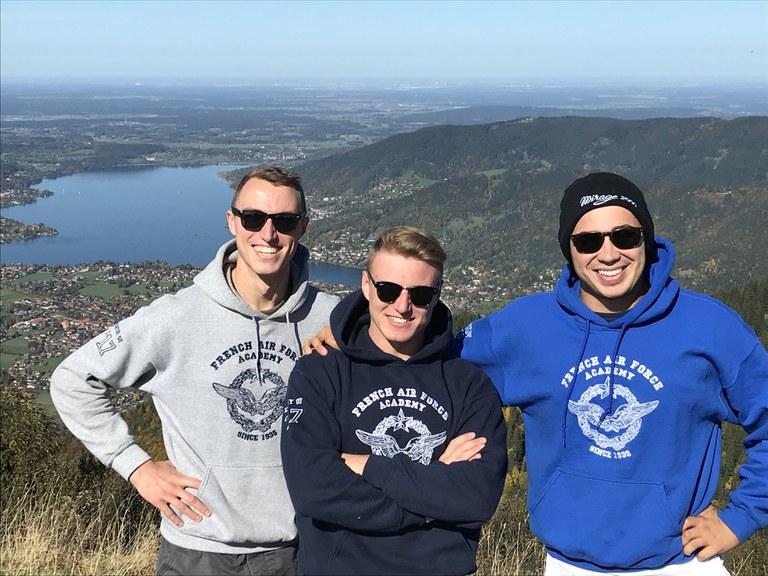 Exchange Students from L'École de l'air at UniBw M!
22 February 2021
Three French Sous-Liutenants have been studying at the Universität der Bundeswehr München for a trimester that's coming to an end.
While studying in Germany they have travelled a lot and experienced different aspects of German culture. During their visit to Dresden and on German Reunification Day in Berlin they learned a lot about the history of the divided Germany and visited the remains of the Wall. In Dresden they tried traditional East German dishes, which they described as simple but delicious and satisfying. Also, they went on a couple of skiing trips. They said it was fascinating to overcome national borders simply by crossing them on skis. They even learned to snowboard from one of our students Kati. Besides learning about Germany, they enjoyed making friends with other students from other countries as well. They organized a joint trip with the American students to Hamburg to enhance their friendship where they enjoyed the traditional American dishes on Thanksgiving.
Soon the three will have to return to France, but they will carry all the new friendships and experiences with them.