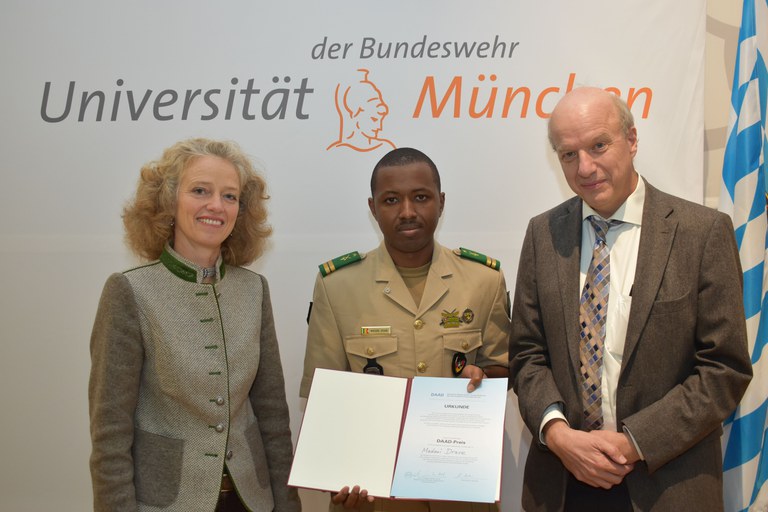 DAAD Prize for the Outstanding Achievements of Foreign Students
31 October 2019
DAAD Prize for the outstanding achievements of foreign students studying at German universities
Mr. Madani Drave from Mali started his Bachelor studies in Electrical Engineering and Information Technology with a focus on electric mobility and electric power in September 2017 as part of the Military Training Assistance at our University.
He has distinguished himself in his academic years through outstanding academic and social achievements.
First Lieutenant Drave shows exemplary commitment to the development of future energy systems in his home country and passionately develops his own ideas for sustainable, regenerative concepts. His abilities and his good international contacts make him predestined for this important, future-oriented topic. As a student assistant at the Chair of Electrical Drives and Actuators, he takes the opportunity to deepen and expand his knowledge in this field.
Due to his achievements, his social skills and his interest in the field, he is a role model and motivator for other students. Since 2017, he has shown a strong dedication to supervising a study group. His willingness to help is extraordinary. In addition, he plans and organises joint excursions and sports activities together with his house community and thus effectively and actively promotes a successful community life day after day. In this way he builds an excellent bridge between international and national students.
For this, First Lieutenant Drave will today be awarded the DAAD Prize for the outstanding achievements of foreign students.