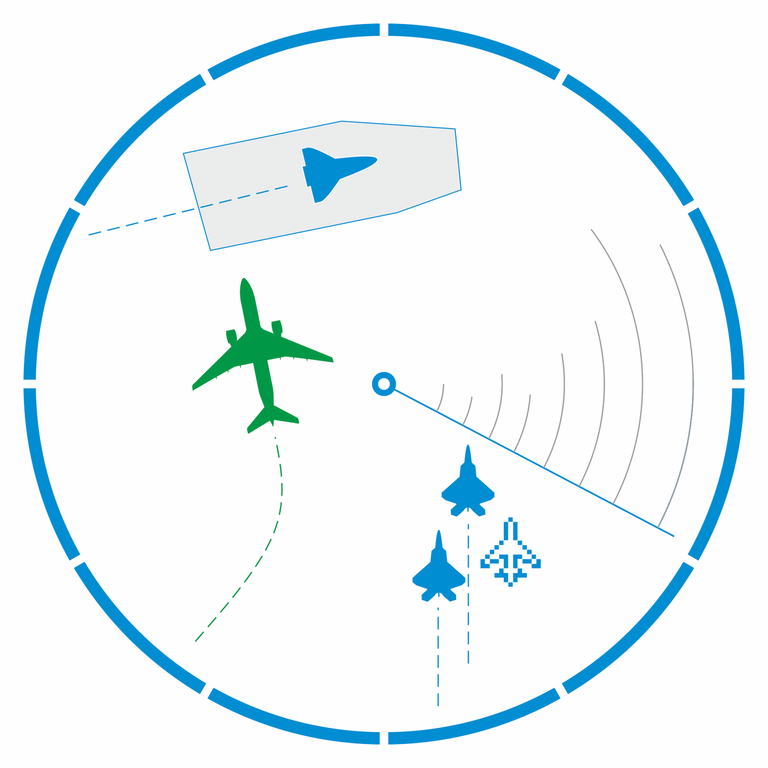 Air traffic flow and capacity management
In traditional air traffic management, static airspace structures cause inefficient traffic flows in highly congested traffic scenarios. Concepts such as dynamic airspace sectorization, mobile sectors, or long-range air traffic management (ATFM) are innovative approaches to providing safe and efficient operations. Constraints from specific flight planning and flight execution by airlines, the required avoidance of severe weather cells, or the avoidance of contrails are also aspects that must also be considered. Integrating autonomous traffic, high-flying platforms, and space traffic are major challenges. The efficient coordination of military aircraft movements while keeping civil air traffic in mind also requires joint efforts to research and realize innovative solutions. Our target is to ensure the high flexibility of military air traffic as well as punctual flights of commercial air traffic.
The research field can be divided into five areas: Arrival/ departure management, traffic flow control with different time horizons, digital tower and controller assistance technologies, civil-military integration, and space management. Although the individual challenges of these areas differ, from a scientific point of view there is a high synergy in the necessary technological developments. In close cooperation with the industry partners (service provider and users), we can transfer the acquired knowledge to other areas and thus consolidate the development work.