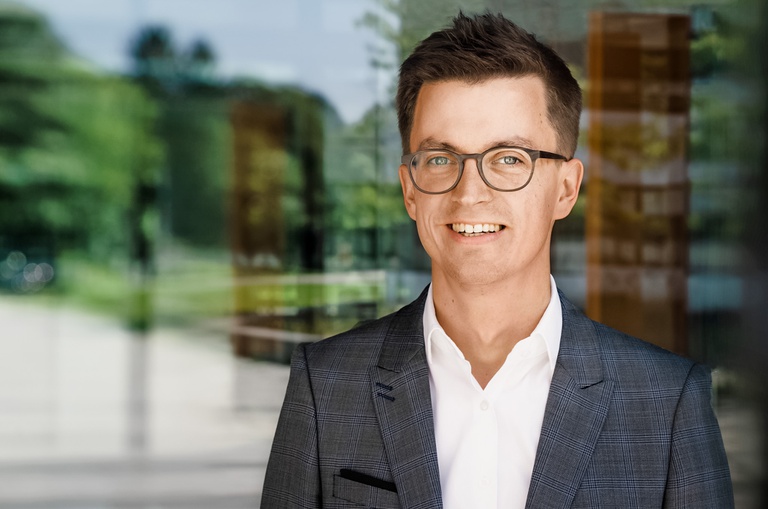 New Chair
23 July 2021
Hendrik Hüttermann holds the Chair of Leadership & Organizational Behavior as of summer 2021.
His research focuses on effective leadership strategies for promoting well-being, engagement, and performance in organizations. His main research areas include the management of diversity and inclusion, mental health promotion in the workplace, and success factors of new forms of leadership and organization. His research has received funding from the Swiss Commission for Technology and Innovation (Innosuisse) and the basic research fund of the University of St.Gallen. The results of his research have been published in leading international journals, such as the Journal of Management Studies, Journal of Organizational Behavior, and The Leadership Quarterly.
Transferring research findings into corporate practice and management education is a focus of Hendrik Hüttermann's work. As an expert in the field of people analytics, he cooperates with companies as a speaker, coach, and trainer. He also has extensive experience in teaching at the undergraduate, graduate, and executive levels.
Hendrik Hüttermann studied politics, public administration, and management at the University of Konstanz, where he also obtained his doctorate in organizational behavior. He then worked as a scientific project manager and lecturer at the Institute for Leadership and Human Resource Management at the University of St.Gallen (HSG) for several years. There he completed his habilitation and serves as a lecturer for Leadership & Organizational Behavior. He also gained practical experience at the Baden-Wuerttemberg Leadership Academy and the Robert Bosch GmbH.