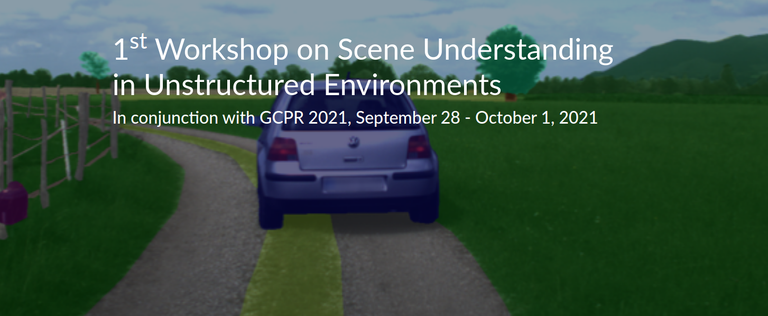 TAS is co-organizing the SUUE Workshop at the DAGM GCPR 2021
28 April 2021
We are co-organizing the first workshop on "Scene Understanding in Unstructured Environments" (SUUE).
The SUUE workshop takes place on September 28, 2021 in conjunction with the virtual DAGM GCPR 2021.
The workshop provides a platform for exchange within the research community interested in scene understanding in unstructured environments.
Participants have to send in extended abstracts for presentation proposals by June 17, 2021.
The 3 page extended  should present your research ideas and publications on any of the topics of interest.


More information on the workshop and the submission process can be found on the workshop website:

https://unstructured-scene-understanding.com
For any additional information feel free to contact us at: