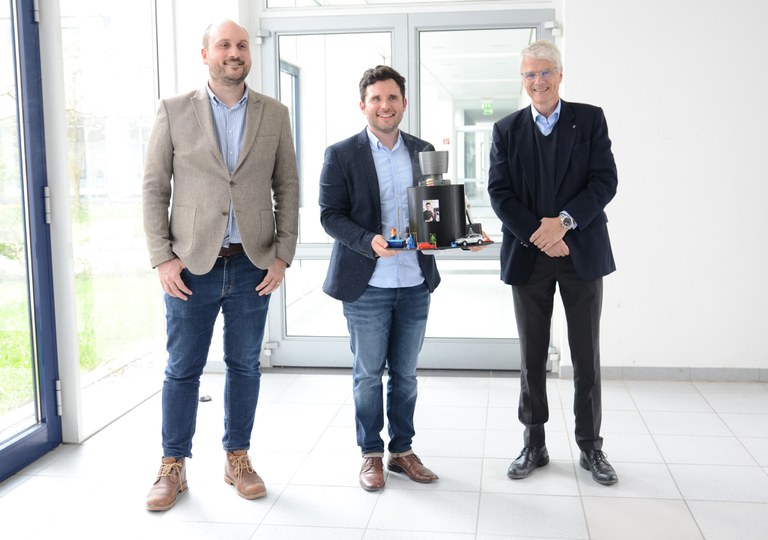 Patrick Burger completes his PhD as Dr.-Ing.
4 May 2022
Patrick Burger successfully completed his final doctoral examination on his research topic "Kooperative Lokalisierung und Kartierung in unstrukturierter Umgebung".
His examiners and colleagues congratulate him for reaching this academic milestone (Left to Right: Prof. Michael Schmitt, Patrick Burger and Prof. Hans-Joachim Wünsche).