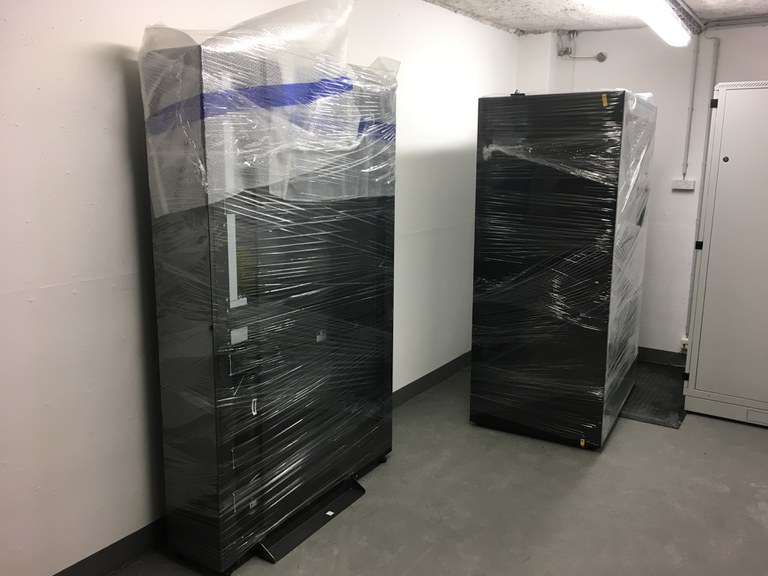 Something big is coming to IMCS soon...
30 November 2018
The purchase and commissioning of the institute's brand new DELTA Intel Xeon Cluster for high-performance computing is progressing in big steps - and we are all very excited about that! On Thursday, November 29, the rack itself and the water-cooling unit have been delivered to our new cluster room in building 35/200. Starting from January 2019, IMCS will then be equipped with the high-performance computing power of 384 cores arranged within 16 nodes with Intel Xeon Scalable Gold 5118 (Skylake-SP) CPUs, 196 GB DDR4 RAM per node and a Mellanox Inifiniband network.
Stay tuned for updates regarding the installation and start-up phase!