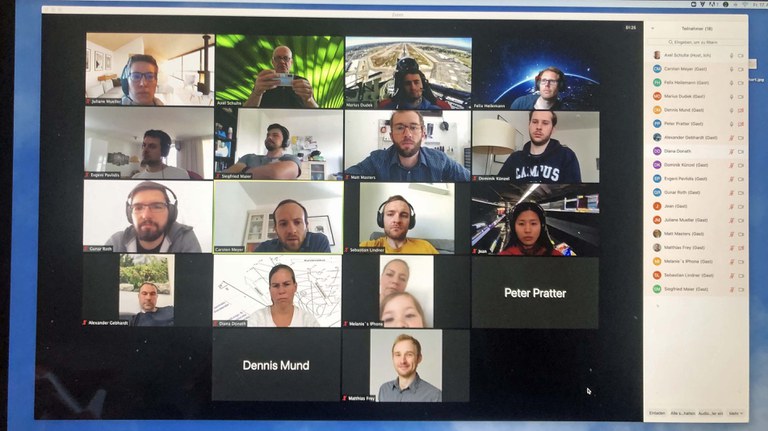 In home office because of Corona
20 March 2020
Since this week, the staff of the Chair of Aircraft Dynamics and Flight Guidance is in home office due to the SARS-CoV-2 pandemic. Well, digitalization is of course more than a daily matter for our institute. The processes and tasks in research and teaching are quickly adapted to the new conditions: Courses online, project meetings and doctoral coaching via Zoom, distributed software development using cloud services. Even though it may still be tricky here and there, it's working. Only laboratory demos will probably not be available for a while. For applicants, clients and project partners, as well as for all questions of academic self-administration, we are of course still available by email or telephone at any time.
Thanks to the courageous and consistent approach and the responsible lifestyle of the staff, we fortunately do not have a single case of infection to complain about. The whole thing is coordinated by the always well informed Dr. Diana Donath. Many thanks for this great effort.
The photo shows us at our regular lab meeting, now by Zoom.