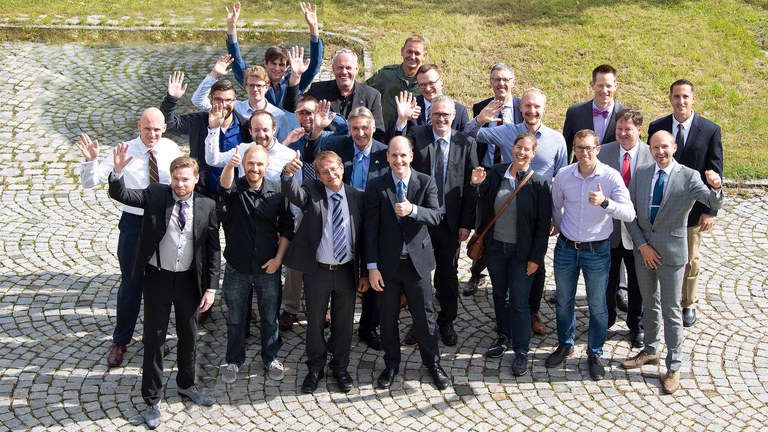 German-American cooperation on "Advanced Helicopter Technologies"
24 September 2019
For the first time, the Chair of Aircraft Dynamics and Flight Guidance hosts the German-American research group on "Advanced Helicopter Technologies". The cooperation is an initiative of the Departments of Defense of both nations and aims to promote the exchange of users, technology managers and scientists on both sides of the Atlantic. The scientists of the UBM contribute technologies to manned unmanned helicopter missions (MUM-T). Therefore the visit of our laboratories is the highlight of this meeting. The demonstration of our MUM-T functions in the flight simulator (helicopter and jet) impresses all guests. There is no doubt that we are at the forefront with our work. The photo shows the group, on the German side with members of the UBM, DLR and BAAINBw, on the American side with members of various US Army organizations.
Due to the season, another highlight should not be missed, the Oktoberfest visit! Here personal contacts are consolidated and everyone has a lot of fun.